Nora Webb Williams, PhD Candidate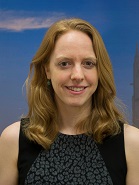 Welcome! This site is a work in progress. Thanks for your patience, and feel free to send me an email (or open a Github issue) if you find a bug.
I am a PhD Candidate in the Department of Political Science at the University of Washington, Seattle.
Copies of my published and working papers are available on the Social Science Research Network and on ResearchGate.
Here's a third person bio that summarizes my research: Nora Webb Williams is a PhD Candidate in the University of Washington Department of Political Science studying comparative politics, methods, and political economy. Her dissertation research addresses economic resilience, the long-term impacts of colonialism, and collective action with a regional focus in the former Soviet Union. She also writes about the impact of social media and images on protest mobilization, examining diverse cases such as the 2010 revolution in Kyrgyzstan and the Black Lives Matter movement in the United States. Her methodological interests include machine learning; images and text as data; and causal inference. Notable experiences outside of the university setting include serving as a Peace Corps volunteer in Kazakhstan and Liberia. Her work has been published or is forthcoming in Political Research Quarterly, Central Asian Survey and Nationalities Papers.